Mrs. Borrow's Broadcast!
Friday, May 17, 2019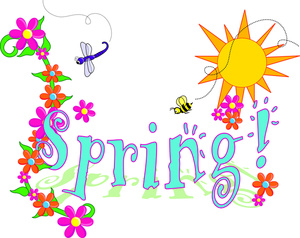 IMPORTANT:
Please join me on REMIND
http://www.remind.com/classes/mrsborrowf
Thank you!
Coming Up:  Holy Redeemer Festival! 
When: Friday, May 31st.
Where:  Holy Redeemer Campus
Time:  8:30ish-2:30
Cost:  12.00 and any extra money for food or games
I will need chaperones to help with this trip. 
Students will ride the bus and parents will meet us at the festival.
   
The permission slip came home this week and has most of the important information included on it. 
If you have any questions please let me know.  
I will send an additional form home for parents to sign up to help with this trip.  
Thank you!
 
SHOW AND TELL:  During snack time the students will be allowed to "Show and Tell" about something that is special to them.  
SHOW AND TELL SCHEDULE:
MONDAY:  Ryder, Harmonie, Milas, Graham
TUESDAY:  Malay'a, Steele, A'nna
WEDNESDAY: Asia, Nicki, Uzziah
THURSDAY:  Amelia, Scarlet, Pai'ton
FRIDAY; Armando, Evelina, Mari

Reading:  Next week the reading selection is Young Amelia Earhart.  Amelia Earhart disappeared while trying to fly around the world.  The children will read about how young Amelia followed her dreams.  Skills we will focus on include making inferences, using illustrations, analyzing character, context clues, and main idea.  The students will think about their dreams for the future, write 5 questions for Amelia, and write about something they have accomplished.
Spelling: boy, toys, noise, sound, town, mouse, people, should, horse, exciting

Please study nightly!
FOR AN EXTRA CHALLENGE TRY THESE SCIENCE TERMS:  adventures, practicing, taught

REQUIRED SPELLING SENTENCES:

The boy and his toys made a loud noise!
The mouse went to town and met some people.

SPELLING SENTENCES:  Two spelling sentences are required for the final quarter of first grade.  Students are responsible for spelling all words correctly as well as proper punctuation and capitalization.  Each sentence is worth 3 POINTS.  
1 POINT= All words spelling correctly
1 POINT= Sentence begins with a capital letter
1 POINT= Proper punctuation is included

Phonics:  We are working on beginning and final blends.

Math: We are finishing up fractions and will move on to 3 dimensional objects.  We will end the year with review and interpreting graphs.

Science:  We are learning about clouds and what kind of weather they indicate.

Religion: The students are learning about the 7 gifts of the Holy Spirit.

Peace,
A. Borrow